Timothy Springer awarded Gairdner Award
Congratulations to Dr. Springer, one of the 2019 Canada Gairdner International Award recipients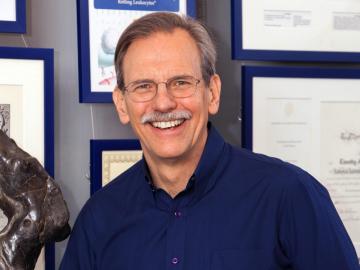 Dr. Timothy Springer, the Latham Family Professor of Biological Chemistry and Molecular Pharmacology at HMS and Boston Children's Hospital, is receiving the 2019 Canada Gairdner International Award, which recognizes pivotal contributions in the field of biomedicine.  To date, the Gairdner Foundation has recognized the stellar work of more than 380 scientists from 35 countries. Eighty-nine recipients have gone on to receive Nobel Prizes.
Tim is being honored for his discovery of the first immune system adhesion molecules and for elucidating their roles in the body's ability to recognize foreign antigens and mount an attack against them. He is also being recognized for the subsequent translation of these findings into therapies for autoimmune diseases.
Please join us in congratulating Tim on this outstanding honor.