Dan Kahne elected to National Academy of Science
Congratulations to Dan Kahne, one of 100 new members inducted into NAS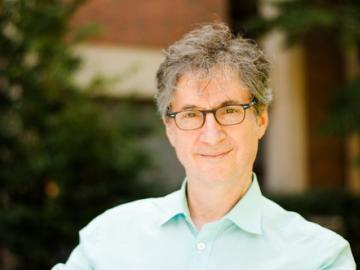 We are excited to announce that BCMP Faculty member, Dan Kahne, has been elected to the National Academy of Sciences (NAS) this year in recognition of his outstanding and continuing achievements in original research.  Daniel Kahne is among the 100 new members and 25 foreign associates who will be inducted into NAS in late April 2020. This honor recognizes the significant contributions these individuals have made to the body of scientific knowledge and underscores the intellectual richness of our community.
Dan Kahne, Professor of Biological Chemistry and Molecular Pharmacology in the Blavatnik Institute at HMS and the Higgins Professor of Chemistry and Chemical Biology and of Molecular and Cellular Biology in the Faculty of Arts and Sciences at Harvard University, studies the problem of antibiotic resistance by investigating new approaches for treating resistant bacterial infections. His laboratory is focused on the mechanisms by which various antibiotics disrupt the protein machines that build and breakdown the protective outer membrane of bacteria, particularly those of Gram-negative bacteria. Understanding the mechanisms by which cell walls establish and maintain their integrity could lead to insights on how to interfere with them, presenting the possibility of new targets for antibiotic discovery. You can read more about his research here.
Congratulations, Dr. Kahne!