BCMP Fall Retreat 2019
October 23rd - October 25th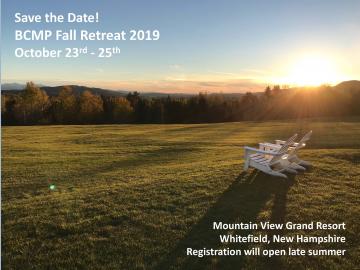 Registration is now open!
Wednesday, October 23rd - Friday, October 25th
Mountain View Grand Resort, Whitefield, NH
Open to BCMP department members only
Kindly use this link to register:
http://bcmp.hms.harvard.edu/retreat-registration
Registration has closed.
You will receive a confirmation email if you've registered correctly.  If you do not receive the confirmation, please contact me.
Retreat Cancellation Policy
You have until Friday, October 11th to cancel your Retreat registration. If you cancel after the 11th, your lab PI will still be charged for all associated fees ($225). Please email Kristen Parker at Kristen_Parker@hms.harvard.edu to cancel.
Limited spaces available
Due to the limited number of rooms at the hotel, we are capping the number of attendees at 245.  Registration is first come, first served.  A wait list will be created for registrants after 245 and will then be added to the guest list as people cancel.
Also, please note that it is our policy that only BCMP members can attend the retreat (sorry, no families)!