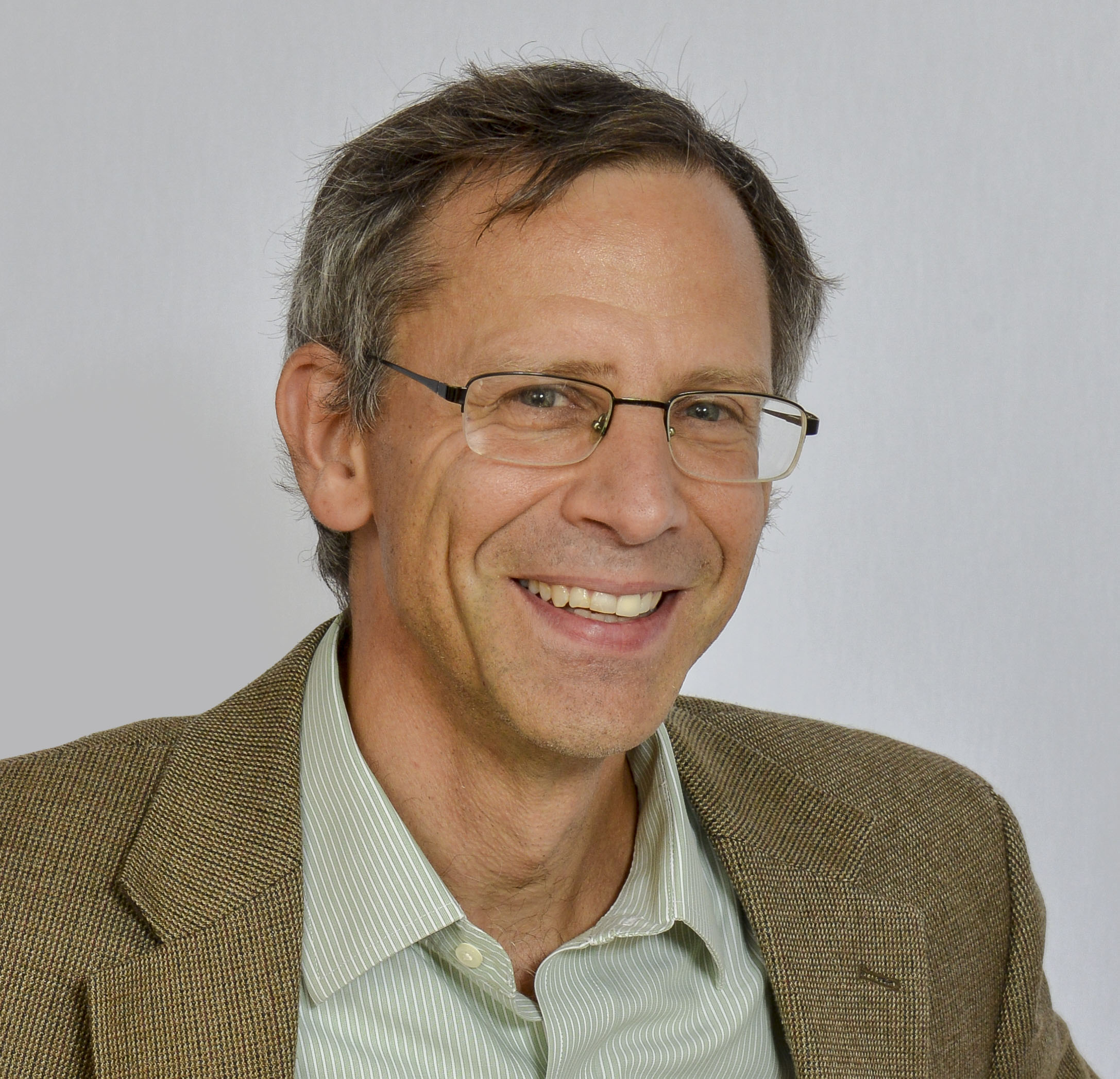 Stephen Charles Blacklow, Ph.D., M.D.
Gustavus Adolphus Pfeiffer Professor of Biological Chemistry and Molecular Pharmacology
For many years, my laboratory has focused on understanding fundamental mechanisms of signal transduction at the structural and molecular level. Our work has emphasized the investigation of how information is communicated across the plasma membrane. Current studies in the laboratory center on the Notch pathway, which relies on cell-cell contact to transmit a signal. Notch signals influence a wide spectrum of cell fate decisions, both during development and in adult organisms, yet dysregulated Notch signaling has been implicated in the pathogenesis of a number of human cancers. The Notch proteins are single-pass transmembrane receptors that convey signals upon activation by transmembrane ligands expressed on neighboring cells. Ligand binding initiates signaling by triggering a process called regulated intramembrane proteolysis, releasing the intracellular part of Notch (ICN) from the membrane. In canonical Notch signaling, ICN ultimately enters the nucleus, where it assembles into a transcriptional activation complex to induce the expression of Notch target genes. Our current efforts are directed toward answering a number of unresolved questions about how proteins genetically implicated in the Notch pathway modulate signaling in normal and cancer contexts. Priorities include understanding the detailed sequence of events that occur at the plasma membrane upon signal activation, uncovering the molecular mechanism of normal and pathogenic activation of Notch receptors by ADAM-family metalloproteases, elucidating how Notch cooperates with other nuclear factors to control target gene transcription, and understanding how negative feedback regulators fine-tune signaling.  
Dr. Blacklow is currently the Gustavus Adolphus Pfeiffer Professor and Chair of the Department of Biological Chemistry and Molecular Pharmacology at Harvard Medical School, and a member of the Department of Cancer Biology at the Dana Farber Cancer Institute.
Research led by Dr. Blacklow's team has shown how cell surface receptors can convey a developmental signal directly from one contacting cell surface to the next and then from the membrane to the nucleus. He has elucidated key molecular events in Notch signal transduction, a conserved cell-cell communication system that influences cell fate decisions in all metazoan organisms, and that is frequently hijacked as an oncogenic driver in human leukemia. His research on the Notch pathway has led to the development of new investigational therapies for hematologic malignancies such as T cell acute lymphocytic leukemia (ALL).
Dr. Blacklow was a recipient of the National Cancer Institute's prestigious Outstanding Investigator Award in 2017, and elected to the Association of American Physicians in 2018. Dr. Blacklow directed the MD-PhD Program in Basic and Translational Sciences at Harvard Medical School and has served on Advisory Committees for pre-clinical departments, graduate programs, and MD-PhD programs at several major research universities and institutions, including Stanford, the University of Pennsylvania, and the Memorial Sloan Kettering Cancer Center.
Dr. Blacklow received his MD and PhD degrees from Harvard University in 1991, completed his residency in Clinical Pathology at Brigham and Women's Hospital, and carried out postdoctoral research at the Whitehead Institute with Dr. Peter S. Kim.